Monday, August 15th, 2022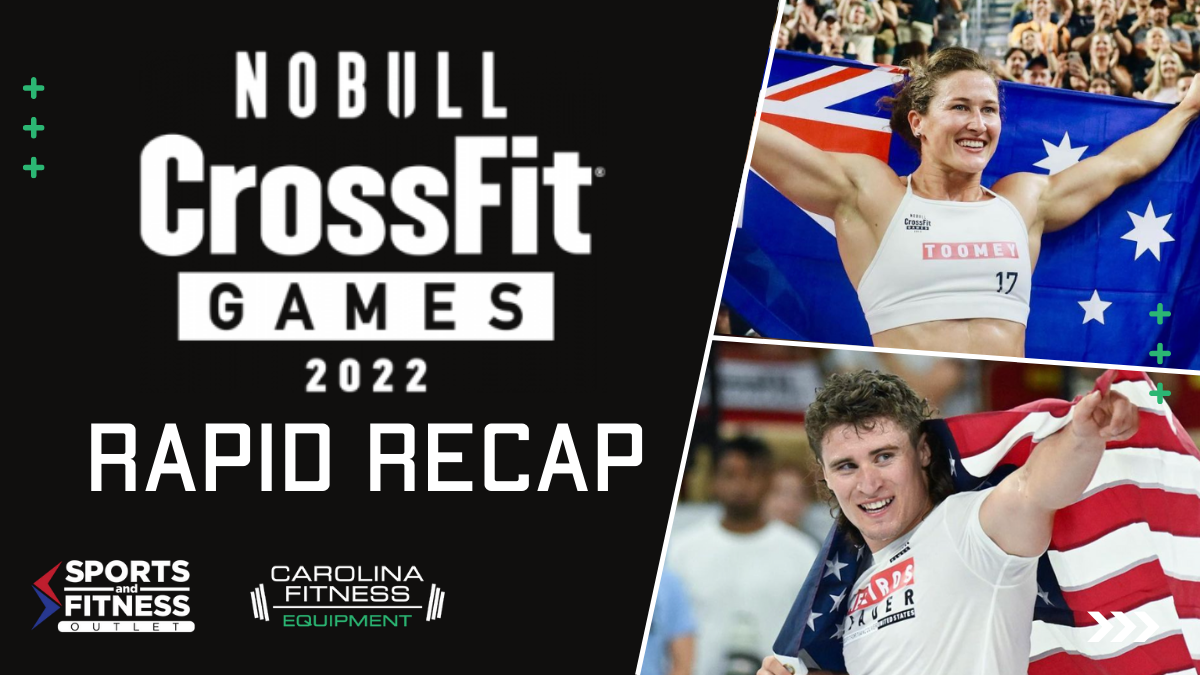 2021's Fittest Man and Woman on Earth, Justin Medeiros and Tia-Clair Toomey-Orr, took home the same titles again this year. While this outcome was considered predictable to most, the five-day competition left no shortage of nail biting up until the thirteenth event. Both of these winners were off to uncharacteristically rough starts as the competition began, but were able to pull through for massive wins in the final days, in true GOAT fashion.
Toomey-Orr ended day one in eighth place, and Medeiros was also falling behind powerful competitors in his division. Neither athlete ascended to the top of the leaderboard until day three, when the winners were becoming truly clear. From there, the two were able to hold on to their leads through to the final event, when they were crowned champions and declared 2022's Fittest on Earth.
Everyone's Talking About Toomey-Orr
More remarkably, this achievement established Toomey-Orr as the winningest individual athlete in CrossFit history. Her sixth win officially surpasses that of former record holder and training partner, Mat Fraser.
Now that she holds this title, however, the question on the minds of many is whether or not Toomey-Orr will hang up her medals and retire. Since we still haven't heard from the Champion herself on this topic, the verdict is still unclear. What we do know, though, is that this athlete will be sure to reign as an unforgettable force of strength for many years to come in CrossFit history.
Medeiros: Master of Steady Stamina
On the men's side, this year many fans adored watching last years' champ Justin Medeiros steadily rise to the top as events carried on. The first few days proved challenging for him when Australian Ricky Garard dominated the lead event after event. The competing athlete was making a grand return following a four-year suspension due to a positive drug test, so he was strong out of the gate.
Ultimately, however, we saw how Garard faltered in later events and Medeiros was able to leverage an amazing victory. Both athletes have exemplified the fabled strength that builds upon itself, solid, steady, and slow. This round of CrossFit games, these Fittest People on Earth have taught us the value of stamina and endurance in the intense and dynamic way that only CrossFit events can.
Did you watch this years NOBULL CrossFit Games, and if so, how do you feel about the results? We'd love to hear from you on Instagram, Facebook, and Twitter!
Back to News