WE CAN HELP YOU GET STARTED!
Our team of professionals can help you design and layout your gym. Whether its a commercial gym, garage gym or a personal training studio, we want to make sure you have the best equipment to fit your needs. Here are some tips to consider when planning your ideal gym.
One of the first steps to consider while planning your ideal gym is space. Whether you are setting up a cardio unit or a functional space to workout in, defining specific locations and spaces will help with the overall flow of the room and also maximize the space you have.
DETERMINING YOUR GYM SETUP.
Cardio units are one of the most popular choices when setting up a home gym. Having the convenience and freedom to workout at any time of the day while avoiding the typical gym woes is always a positive. Quick vigorous one hour workout on a cardio unit can burn up to 700 calories.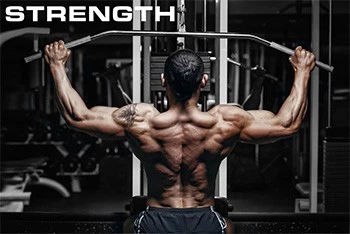 Strength training only a couple of times a week is known to show change in the way your body looks and feels. Benefits like increased metabolism, enhanced performance and injury prevention are also big factors in why having a strength unit is a great choice. The first key to successful strength training is choosing the right equipment and using it properly. For most people, a functional trainer is the safest and most practical way to strength train at home and it takes up a small fraction of space in a room.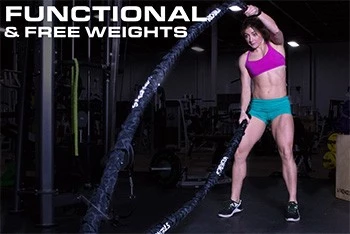 The most common equipment you will find in any gym setting are free weights and functional fitness equipment. Plyo boxes, Kettlebells, Medicine Balls and Jump Ropes are easy to store and take little to no space. A squat rack, bench, bar and plate set are a good addition to add versatility.