Thursday, January 20th, 2022
View the Assault Classic Air Bike at https://carolinafitnessequipment.com/assault-class...

in one of our latest videos, Allen Branch and Derek Selles take on Crossfits favorite piece of cardio interval equipment, the Assault Bike Pro. Let's Talk about it!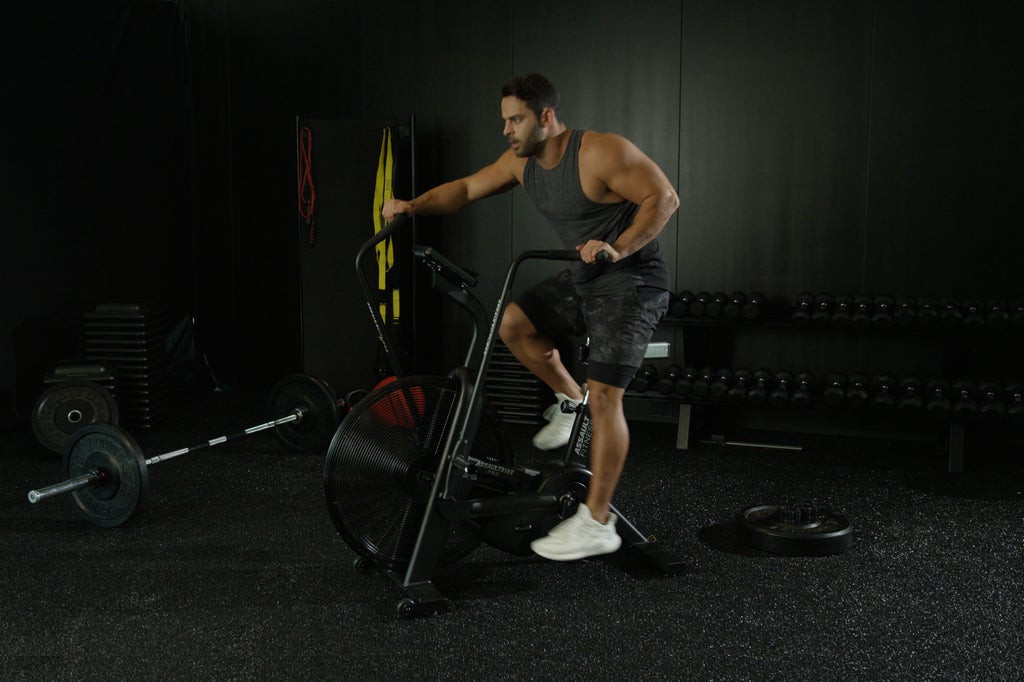 In the video you see this amazing piece of equipment in action, and even though its a Compact + Low Maintenance unit, its still a beast! The Assault Bike gives you a full body workout for arms, legs, and more without the strain on your joints. It's a very sturdy, easy to use, piece of equipment that has a small foot print. This gives the user the ability to have that interval style workout without the negative impacts on your knees, ankles, and lower back.
In 10 seconds, Derek burned 21 calories. It takes 20 minutes of walking to do that.
Designed to automatically increase resistance as speed is increased, the Assault Bike Pro is 100% athlete powered - meaning you're totally in control of your training. The assault bike is a great piece of equipment for your home gym, the line up of any gym cardio equipment, or part of any circuit training class format. It's available for pickup, or order online and have it delivered.
And as an Authorized Dealer, we regularly stock Assault Bikes in our locations!
View the full list of Cardio Bikes at Carolina Fitness Equipment https://carolinafitnessequipment.com/cardio/bikes?...
Back to News