Friday, September 8th, 2023
Bar by Bar: Comparing Our Top 3 Bestselling Barbells
Welcome to our bar by bar showdown! If you're a fitness enthusiast or a seasoned weightlifter, then you know that the right barbell can make all the difference in your workout performance. Today, we are diving deep into the details of our barbells to compare and contrast our top three bestselling options. From Olympic lifting to powerlifting, we've got you covered with an in-depth analysis of each bar's features, specifications, and overall performance. So grab your water bottle and get ready to meet the heavyweights as we find out which one takes home the gold medal in this ultimate battle of Strencor bars!
EKG Bar


Specs
209,000 PSI tensile strength
89L X 5W X 5H
Meets IWF and IPF standards for mark spacing
What to Know
This all-purpose bar works great in both home and commercial gyms. Crafted with meticulous attention to detail, the Strencor EKG Bar boasts bronze bushings impregnated with oil that guarantees unrivaled durability and ensures smooth collar rotation. No more disruptions or distractions during your intense workouts – just seamless performance every time.
Additionally, this bar goes above and beyond by incorporating ball bearings alongside steel bushings. This combination offers a level of spin that surpasses what you would typically find in a standard bushing-only bar.
Meeting stringent industry standards set by both IWF (International Weightlifting Federation) and IPF (International Powerlifting Federation), the dual knurl marks provide precise spacing that caters precisely to competition grip preferences. No matter your training style or requirements, feel confident knowing that this all-around MVP of a bar has got you covered.
REDLINE Bar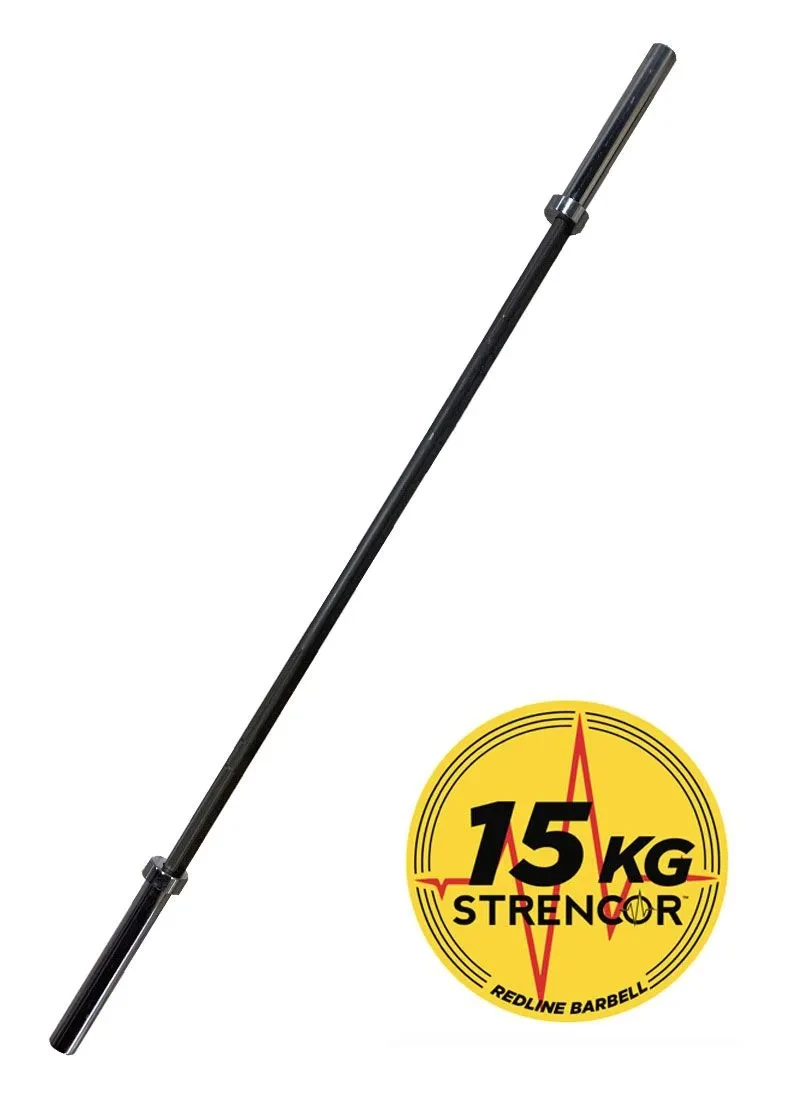 Specs
216,000 PSI tensile strength
206,000 PSI yield strength
20 kg bar has 1500 lb weight capacity
15 kg bar has 1200 lb weight capacity
What to Know
The fusion of Olympic-like whip and cross-training durability sets our Redline Bar apart from the rest. Engineered to deliver unparalleled performance, it allows you to push your limits without compromising on quality or longevity.
Featuring a black oxide coating on its shaft, our Redline Bar offers unparalleled rust resistance while providing an exceptional grip that feels like no other. Say goodbye to worries about corrosion and hello to smooth handling throughout every lift. We've also incorporated polished brass bushings to not only ensure remarkable durability but also guarantee consistent performance day after day.
Chrome plated shafts give way to dual knurled grips for both olympic and powerlifting exercises. Made to power through the rigors of CrossFit competitions, this bar is a reliable lifting companion that won't disappoint when gains matter most.
Minotaur Bar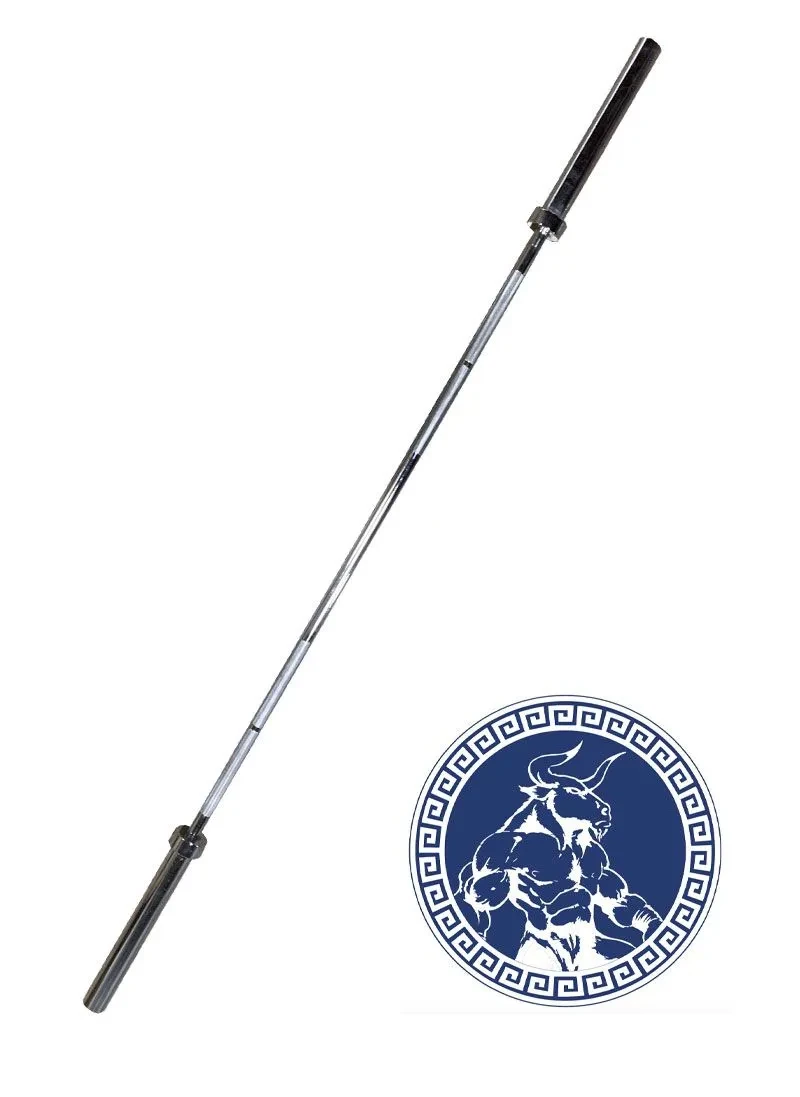 Specs
45 lb
89L X 5W X 5H
Residential grade
What to Know
Constructed using premium alloy steel and plated with chrome, our Minotaur Bar guarantees long-lasting durability and formidable performance. Equipped with 2" Olympic size collars with bushings, this bar makes up for its lesser weight with smooth rotations during workouts.
Designed specifically for home gyms without compromising on functionality or precision, this barbell boasts a moderately aggressive knurling pattern that strikes the perfect balance between grip and comfort. By shattering industry standards without breaking your bank account, the Strencor Minotaur Bar stands tall as an unbeatable investment in your fitness journey.
Conclusion
When it comes to choosing the right barbell for your home or gym, our top three bestselling barbells are a great place to start. Each of these barbells offers different features and characteristics that make them uniquely suited for certain purposes. With this range of options available, you can easily find a barbell that meets all your needs!
If you still have questions about which barbell is best for you, we are here to help. Feel free to contact us with any additional questions or concerns so that we can help you find the perfect barbell for your workout routine!
Back to News