Wednesday, February 2nd, 2022
StairMaster HIITMill X is the quintessential modern day Treadmill. This thing is a self-powered, non-motorized treadmill with a fixed incline that is designed to develop speed, strength, and explosive power. The HIIT Mill X delivers an effective resistance training platform that drives up metabolic intensity and captures the benefits of speed and agility training while mimicking a sled push. Paired with the loadable farmer handles and now you have and incredible training machine.
A huge trend going through the fitness community recently are HIIT workouts, or High Intensity Interval Training. Create to bring short bursts of high intensity effort followed by varied recovery times, HIIT workouts are now used not just in athletic performance training centers but also throughout the real of fitness training from Crossfit to MMA, even personal training studios.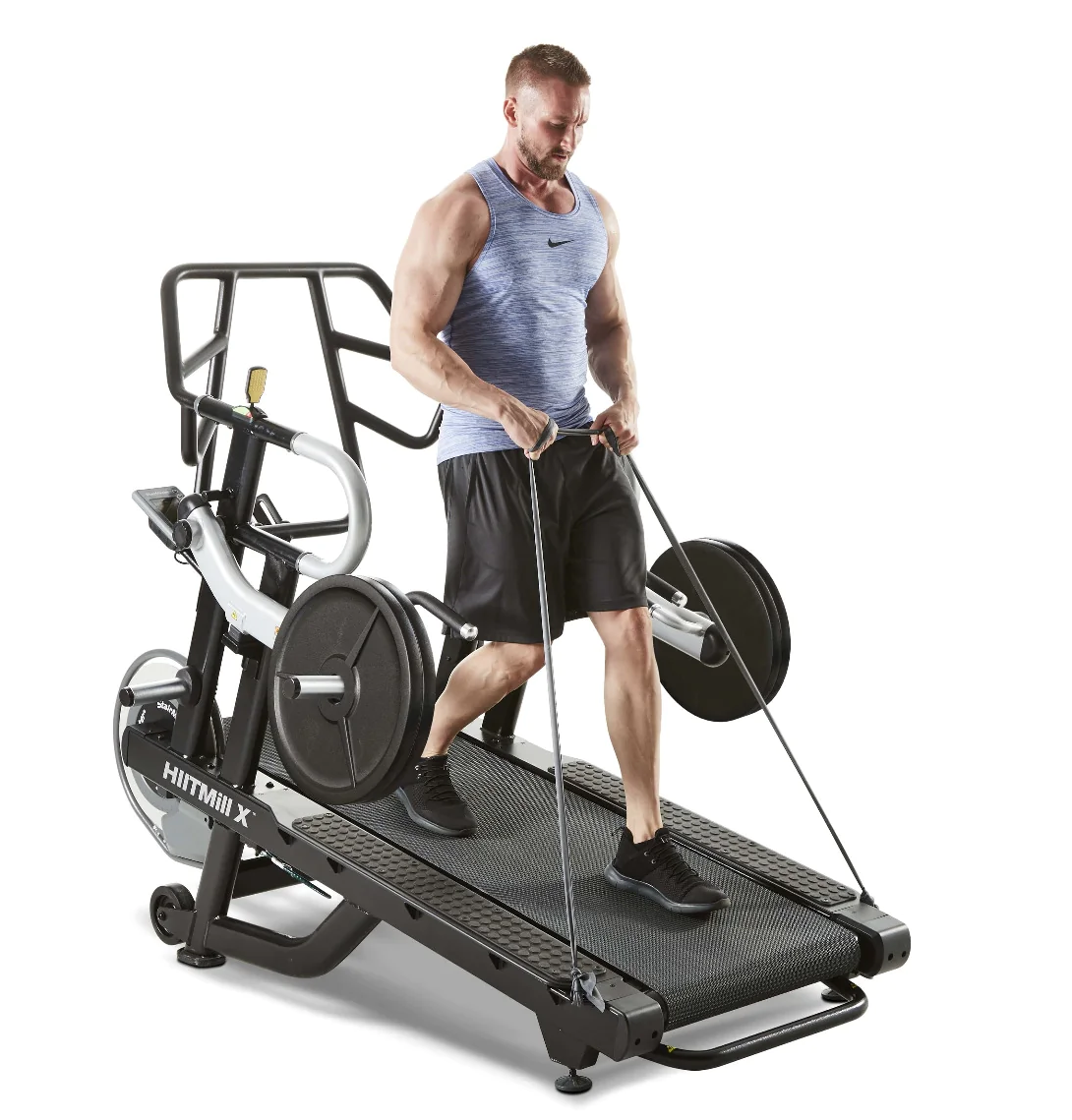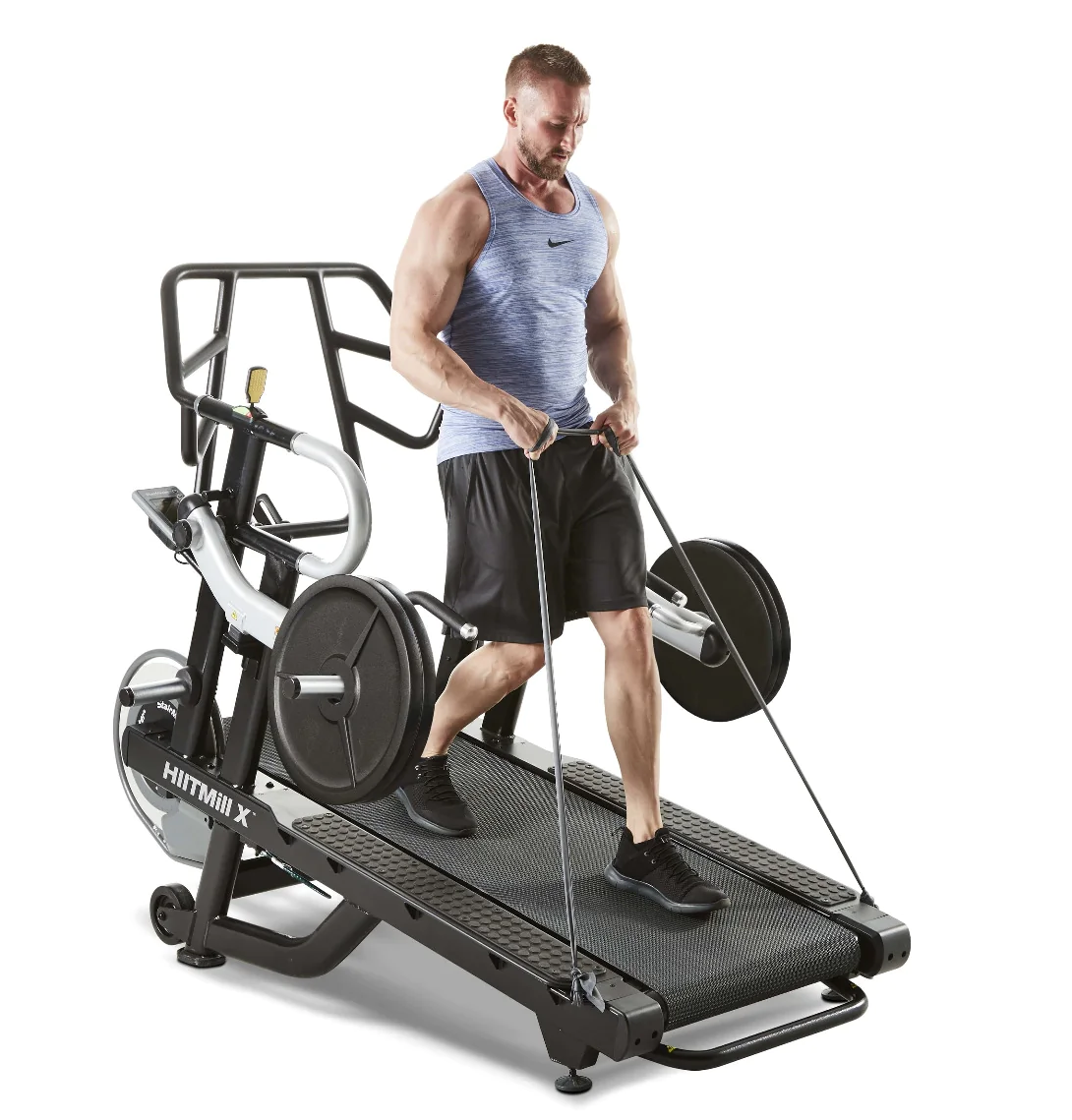 Performance movements, high intensity exercises, and explosive training workouts that can be performed on the HIITMill include:
Hill walking
Hill walking with pushing resistance
Reverse hill walking (knee extension)
Hill running springs (no pushing)
High sled push
Mid sled push
Low flat back sled push
Lateral lunges
Bilateral farmers carry (HIITMill X only)
Unilateral farmers carry (HIITMill X only)
Reverse pulling / dragging (attachments not included)
HIITMill Model Overview:
HIITMill
The HIITMill features a standard treadmill running belt and longer handrails. The HIITMill will have less friction due to the thinner standard belt and this will allow lighter users to walk, run and perform hill sprints without the need to push off the forward handrails. The extended side rails and standard belt provide the opportunity for lateral drills, karaoke drills, and other "foot pattern" agility movements with decreased foot drag and increased side rail length for stability and safety. The HIITMill will allow users from 110 pounds and up to perform these types of activities that do not require pushing off the forward hand rails. All of the same heavy high resistance sled training and pushing drills can be done on the HIITMill as can be performed on the HIITMill X.
Back to News