Thursday, July 28th, 2022
All you need to turn a typical protein shake into a refreshing treat is a blender or blender bottle, a few extra ingredients, and a little creativity. Read on to get inspired by some of our favorite summertime recipes that make us look forward to our post-workout protein.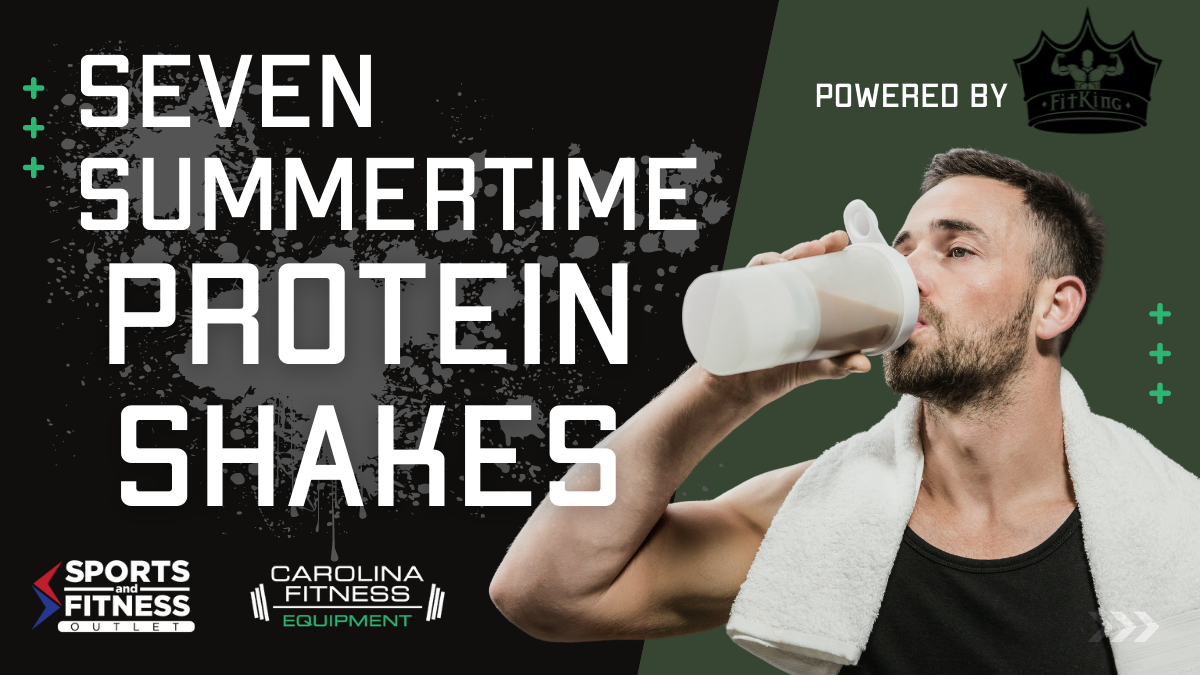 Protein shake recipes for summer sessions
It's no secret that the key to building big muscles is to be consistent about your protein intake. It's also no secret that incorporating whey protein powder into your diet is a convenient way to be sure you're getting your daily dose. But, drinking it mixed with just water can get monotonous — most of us can only afford to buy one tub of product at a time, so even the most unique flavors can become a bit boring after awhile. Well, forget those flavor fears, because we're here to help you shake up your protein shakes this summer!
The recipes here are paired with one standard scoop of protein powder we recommend that's available on FitKing.com. But we're not too strict about our shakes, so feel free to use the kind you like. Whether you go for plant-based milk or not is also up to you. Don't be afraid to go with the flow and freestyle a little bit! The main goal is simply to make your protein shake experiences a little sweeter for the summertime.
---
Fruity, Fresh, & frozen
The reason protein is so important, especially after a rigorous training session, is that our bodies need it to recover and revive our muscles from the impact of the workout. For full-spectrum support of this recovery process, though, your body needs a little more--by adding fruits and vegetables to the shake, you can supplement key vitamins A, C, and D alongside protein, while also providing a nice blast of extra hydration to help us beat the heat. (Pro Tip: For better texture, try using frozen produce instead of room temperature so you can skip out on adding ice!)
1. Orange Recovery Refresher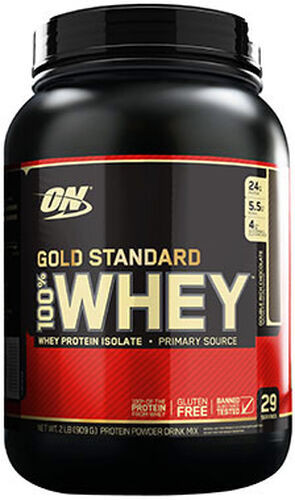 ---
2. Berry Antioxidant Activator
3. Peach Power Punch
Green-fueled Gains
The nutritional benefits of fresh greens stretch far and wide. Spinach, kale, and other sprouting veggies are rich in vitamins C, E, K, as well as folate; all of which promote optimal total body health from your eyes to your feet. Leafy greens, similarly to fruit, have lots of goodness to add to our shakes—if we're adventurous enough to give them a try! Here are a couple ways you can incorporate greens to create a surprisingly great-tasting protein shake.
4. Kiwi Kale Crusher
5. Mango Muscle Builder
No Blender Necessary
If you're reading this blog post, you're likely someone who lives an active lifestyle—which often times means you've got to uphold a busy schedule on a regular basis. When we've got so much to do during our day that there's no room for wasted time, what can we do to keep our shakes flavorful and nutritious, even when we don't have a blender nearby? Below, we've got you covered on a few yummy drinks that don't ask for any large solids that need blending. You can conveniently make both of these right in your blender bottle!
6. Lifter's Latte
7. Revitalizing 'Rita
Whichever recipe you decide to experiment with, we hope you enjoy it as you're making your gains out in the summer sun. Don't forget: you can find these protein products and many more nutritional goodies on FitKing.com. Tell us how you like to mix up your protein powder, and tag us in photos of your shakes on Instagram, FaceBook, and Twitter. We'd love to see the results!
Back to News