Friday, August 4th, 2023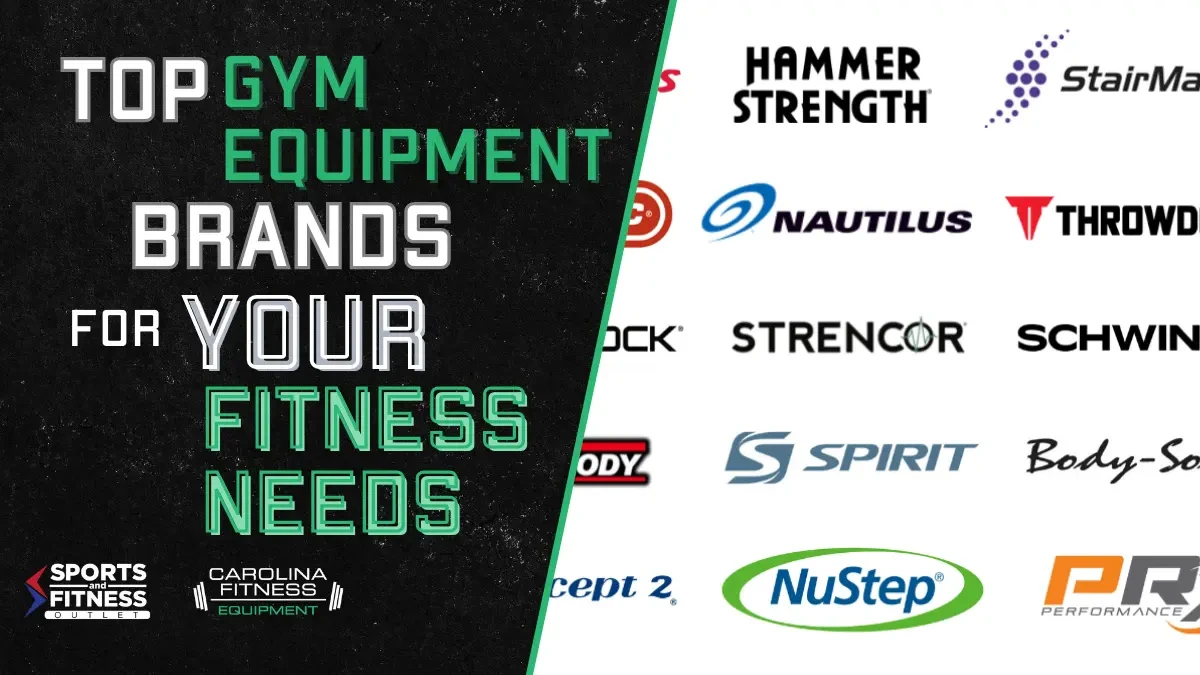 Are you tired of scrolling through countless gym equipment options, unsure of which one is right for your specific fitness goals? Look no further! In this blog post, we have curated a list of the top gym equipment brands that cater to different fitness needs. Whether you're aiming to build strength like a beast or seeking the perfect cardio companion, we've got you covered.
Get ready to unleash your inner fitness fanatic as we explore these incredible brands and their game-changing products. Let's dive in and discover the ultimate tools to help you achieve your fitness dreams!
Strength brands
Choosing the right brand for strength training is crucial. It can make all the difference between a mediocre workout and reaching your full potential. With countless options available in the market, finding the best brands for strength training equipment can be overwhelming. Fortunately, we've done the research for you!
Top brands
Hammer Strength: Renowned for their innovative designs and cutting-edge technology, Hammer Strength's equipment provides unparalleled performance and functionality. Their machines are engineered with biomechanics in mind, ensuring maximum muscle activation during each exercise.
DynaBody: With their commitment to quality and functionality, DynaBody has gained a reputation for providing reliable and durable equipment. Their equipment is often distinguished by frames made of thick, rectangular steel beams that give an old-school feel. Despite the classic appearance of their equipment, DynaBody offers unique and innovative plate-loaded designs that focus on maximum gains.
Nautilus: Nautilus is a well-known gym equipment brand that has been in the industry for many years. They are recognized for their high-quality and durable fitness equipment. Nautilus offers a wide range of products, including cardio machines, weightlifting equipment, and accessories. However, their strength units stand out, as they're known for completely reforming equipment mechanics.
Body-Solid: Lastly, we cannot overlook Body-Solid's contribution to the world of strength training. They offer a variety of free weights, benches, machines, and accessories that can withstand intense workouts. Their famously reliable pieces are suitable for both commercial gyms and home setups.
Cardio Brands
When it comes to getting in shape and improving your cardiovascular health, having the right equipment is essential. There are many options available on the market, but which cardio machines truly stand out from the rest? Let's explore some of the best brands that can take your fitness journey to new heights.
Top brands
StarTrac: StarTrac is one of the top gym equipment brands offering a wide range of products designed to enhance cardiovascular fitness. Whether you are looking for treadmills, stationary bikes, or ellipticals, StarTrac provides high-quality and innovative options. Their machines are known for their durability, performance, and user-friendly features.
LifeFitness: LifeFitness is another top gym equipment brand known for their high-quality and innovative cardio machines. Their machines are designed to provide a smooth and effective workout experience, with features that enhance performance and user comfort. With their durable construction and user-friendly design, LifeFitness is a trusted brand in the fitness industry.
Concept2: When it comes to rowing machines, Concept2 is the name that stands above all others.

The ergometers are famous for being durable and having smooth resistance levels. They offer an intense full-body workout that targets multiple muscle groups at the same time.

Precor: Carefully crafted with both form and function in mind, Precor machines are sleek and visually appealing while providing maximum functionality.

Their machines are well-known for their attention to detail and comfort. Some models even offer adjustable foot pedals and other features that make it easy to customize your workout.
3. Specialty brands
Our last category of brands consists of the more unique units. From cutting-edge technologies to ergonomic designs, specialty equipment brands push boundaries and challenge conventional exercise routines. While they may not fit into the two above groups, these brands offer solutions tailored to meet diverse individual requirements.
Top brands
PRx: Gone are the days of sacrificing valuable floor space or compromising on exercise variety. PRx racks effortlessly fold up and out of sight, allowing you to maximize every inch without compromising functionality.

These racks are both sturdy and sleek. They offer stability for all your lifting needs while leaving room for other activities in your dedicated gym area.

NuStep: These machines are designed to accommodate users with varying levels of mobility. They're perfect for those who require low-impact exercises due to joint issues or physical limitations. With their ergonomic design and adjustable features, NuStep machines provide optimal support while minimizing strain on joints.
StairMaster: The StairMaster, an unsung hero among gym equipment, has been empowering fitness enthusiasts for decades. Its ability to simulate stair climbing offers numerous benefits that extend beyond just toned legs. With every upward stride, you challenge not only your lower body but also engage your core muscles and cardiovascular system.
---
We hope this article has helped you find the best gym equipment brands for your needs.
There are many options to choose from. Take your time to research and compare different brands. Do this before making any decisions.
You can ensure you get high-quality products from top fitness brands with the right information. So don't wait any longer - start shopping here at CFE and find out which brand will be perfect for your own fitness goals!
Back to News