Tuesday, August 30th, 2022


---
CHEST-STRENGTHENING EXERCISES FOCUSING ON PECTORAL PERFORMANCE
Did you know that a collection of studies done in 2016 (1) found that a low waist-to-chest ratio was rated as the number one most attractive physical feature on males? When considering upper body strength, most folks instantly think of big, buff arms; However, this evidence tells us that "nice pecs" make an underestimated impact on overall appearance and fitness.
Gender-specific beauty standards aside, everyone can benefit from strengthening the chest muscles. The pectoralis major and pectoralis minor are the two muscles composing the "pecs" of the chest. They're a defining part of strength anatomy that support the shoulders and arms, involved in everyday actions much more than we can imagine.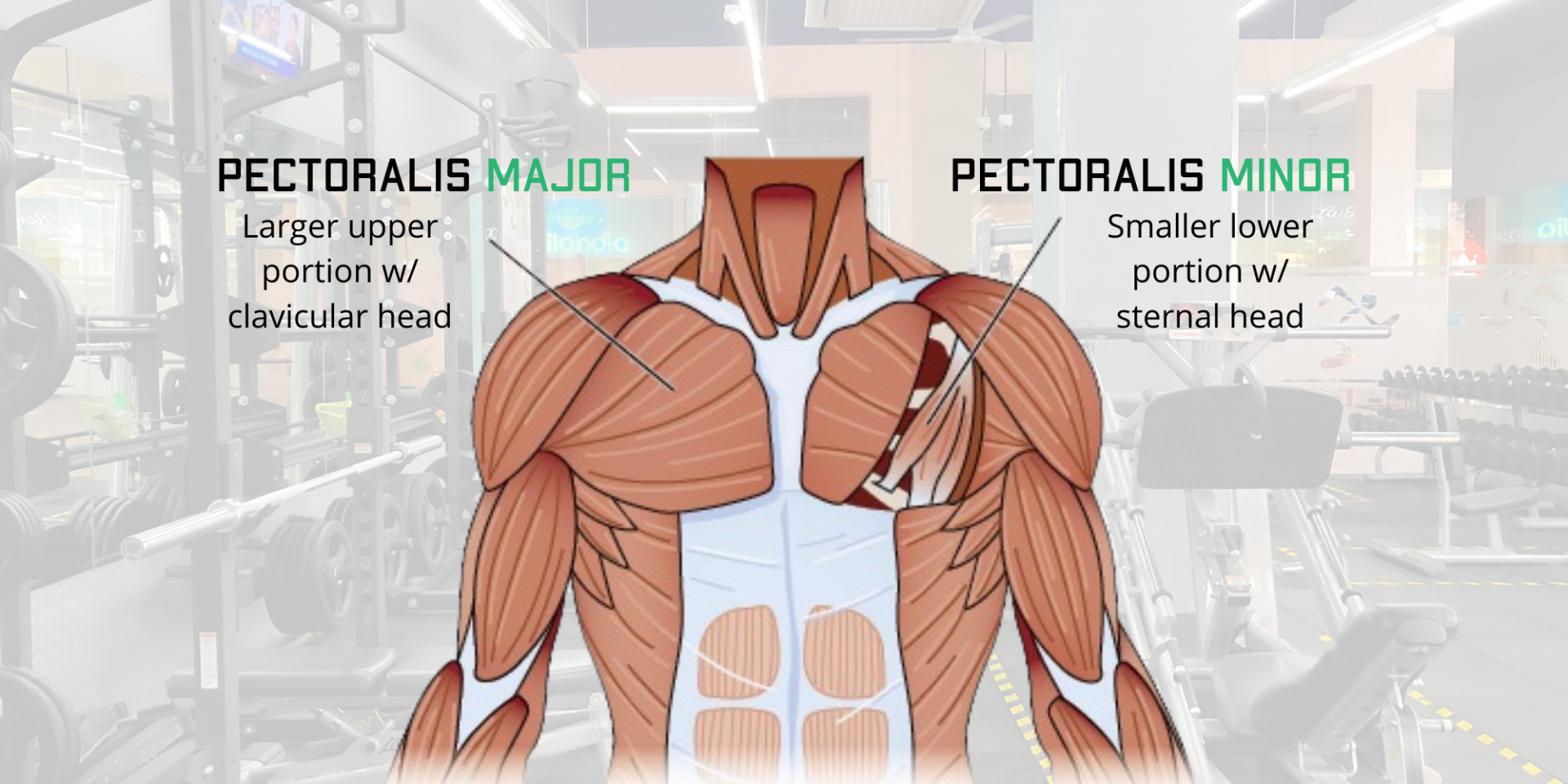 Whether your goal is to sculpt your pecs to perfection or to improve your daily desk posture, chest work is essential to a great fitness regimen. Because the chest is such an integral section of our anatomy, there are tons of options for exercising it using various equipment and functional fitness tools. If you find yourself frozen in the face of all the choices, a great place to start is at a machine that'll set you up for stable chest isolations you can build upon. Keep on reading to get the specs on a few of our favorite chest-working pieces!
FITNESS MACHINES FOR PERFECT PECS
Since all gyms are different, we've chosen to employ three separate types of strength training machines in our demonstrations: An incline press, a selectorized dual chest press, and a standing plate-loaded chest press. Each machine and its respective exercises are meant to drive a push and pull motion through both pectoral muscles, performed repeatedly in rounds. Hit play to follow along with our video and find your new favorite pectoral piece + chest-chiseling workout below:
Precor Icarian FLT 541 ISO Lateral Incline Chest Press

This well-built unit from precor is designed to position the user at a 15 degree incline, effectively isolating the upper portion of your chest. The plate-loaded build is great for progressive overload to really get your pectoralis major poppin'!

Strencor Platinum Series Dual Chest/Shoulder Press

Our second feature comes from Strencor and features adjustable arm positioning. This selectorized unit is commercial grade and extremely versatile in gym facilities for shaping both portions of the pecs individually all while staying at one machine.

Dyna Body Power Press

Finally, Dyna Body's Power Press is unique because it poses the user vertically. An upright posture allows for chest-strengthening isolations without any employment of the lower back, applying the movement to the pectoralis minor.
Each machine featured above is in stock now and ready to go—just come on by and speak with one of our reps to get started on your new and improved pectoral training. Be sure to incorporate these moves into your routine at your gym and let us know which is your favorite on our Facebook, Twitter, and Instagram. We're constantly posting updates over there, and we love to hear from you!
1. Brierley, M. E., Brooks, K. R., Mond, J., Stevenson, R. J., & Stephen, I. D. (2016). The Body and the Beautiful: Health, Attractiveness and Body Composition in Men's and Women's Bodies. PloS one, 11(6), e0156722. https://doi.org/10.1371/journal.pone.0156722
Back to News