Monday, October 3rd, 2022
The Five Facets of a Conscientious Gym-Goer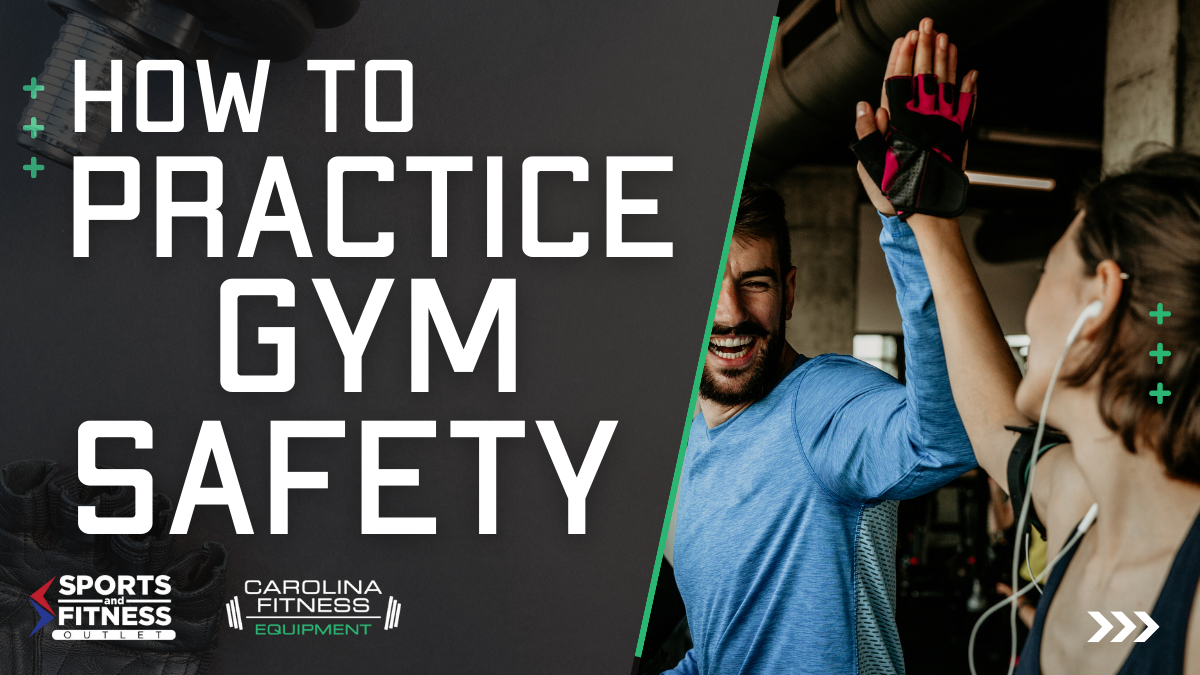 You already know that here at CFE, we're big fans of fitness equipment and believe the use of it is essential to a healthy life. However, these machines and tools you find in the gym can become quite unhealthy if you use them improperly. From the moment a new piece is introduced to your routine to the moment you store it away, every point of technique matters.
Operating equipment without care for the right technique can be dangerous for you and those around you, thus ruining a gym experience entirely. In order to prevent this, we've put together a quick guide detailing our tips for gym safety. Read on to find out what we recommend!
---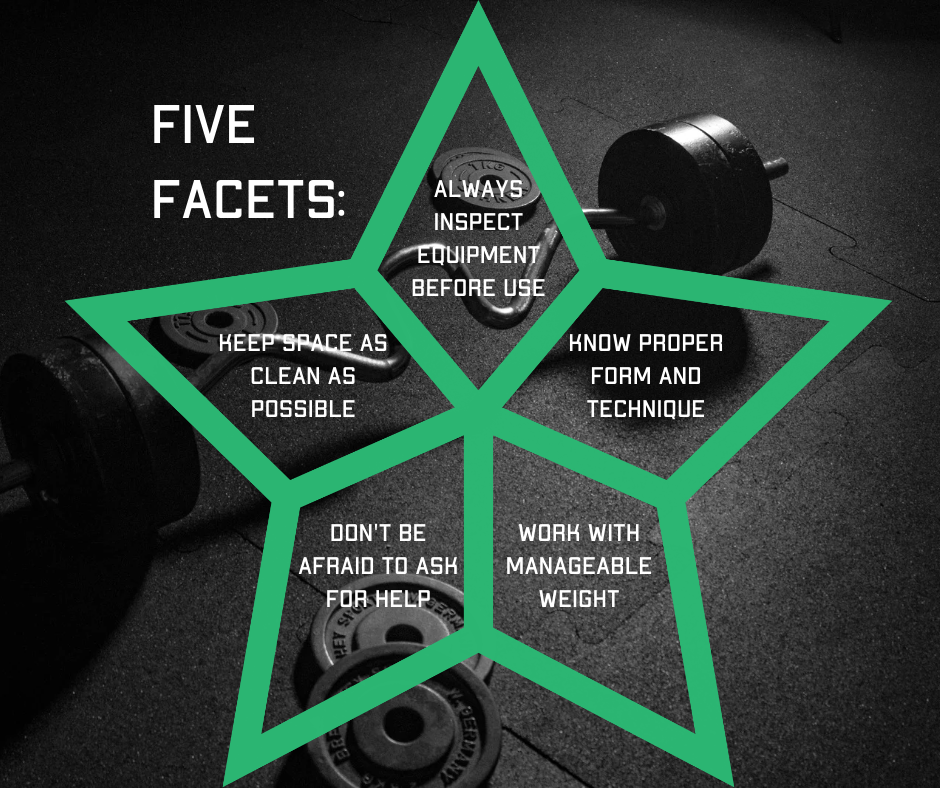 Inspect Equipment Before Use
Even if you're working out in a commercial facility, it's good to get in the habit of doing an equipment inspection before you hop on a machine. If not each time, at least on a frequent basis, you should look over the set up and keep an eye out for signs of damage or wear. This includes chips, cracks, splits, and tears plus any abnormality in which a part of the machine is out of its place. Check that each electric cord is positioned away from walking paths and that any motorized belts are running without disruption.
Further, you'll need to make sure that any additional safety accessories are set in their proper location to be used if need be. This can end up being the difference between adding to the destruction of a machine and saving it from becoming unfixable, at times preventing injury as you do so.
Learn Proper Form/Technique
One of the biggest parts of fitness equipment safety is using the machines and/or accessories correctly. Even though reading over the instructions may feel silly at times, resist that temptation to skip over them. Often, these manuals or diagrams contain crucial safety information and warnings you won't want to miss when you go to use a piece.
You'll find that the visual aids in these instructions allow you to be able to see the full picture of a unit's mechanics and what it's supposed to look like at rest and different stages of use. Having this full visual in mind when using equipment is key, especially when starting to use a piece that's new to you.
Start Small and Slow
Another temptation we suggest you resist when it comes to gym safety is to immediately want to work with the heaviest weight you can manage. We've all got big goals for our personal fitness, and it may seem like you can reach those goals more efficiently if you're constantly pushing yourself over the limit. However, each time you do this, you're putting yourself and your equipment at risk. The desire to build muscle quicker by overloading is a myth that we bust in another recent blog.
Overloading your muscles and your machines all the time is not good for the long-term health of your gym nor your body. Taking the chance on a weight that seems to heavy isn't worth it. It's more productive to maintain consistent practice within the highest range of weight you can manage without overloading. With this methodology, you can ensure you'll achieve gains without worry of injury to yourself or your gym equipment. Then, one day, you'll probably be able to safely handle the weight that was once considered overload for you.
Ask for Help if Needed
We've observed that it's generally apart of human nature to want to act "tough" in a gym setting. This "tough" personality front may entail a resistance to asking for help, and a tendency to keep to oneself when working out. Although it can be habit to stay in one's lane when focused on a task, we'd like to advise against this sort of behavior when using fitness machines.
Even outside of getting advice on equipment buying or receiving personal training, relying on others for assistance in the gym when needed is majorly important in equipment safety. If you have any doubts in your mind at all when approaching a piece, there's absolutely no shame or harm in enlisting a buddy to spot you. You'll be saving yourself and your machine from damage in the process.
Keep it Clean
Our final tip may surprise you, but we believe that in the gym, cleanliness is next to safety! The sweat and dirt that builds up on a piece of equipment can actually degrade it depending on the material its made of. Not only this, but allowing the grime to sit lets bacteria grow that's unsanitary for you and other users of the machines.
These reasons make diligent equipment cleaning central to gym safety. As a bonus, while cleaning, you get an opportunity to inspect the unit once again!
How do you like to practice and enforce gym safety? Let us know on our social media channels--WE LOVE HEARING FROM YOU!
+ IF YOU FIND THIS BLOG POST HELPFUL, FEEL FREE TO SHARE A LINK TO THIS ARTICLE WITH YOUR NETWORK OR PEOPLE YOU KNOW WHO MIGHT NEED IT. AN EASY WAY TO DO THAT IS BY USING ONE OF THESE LINKS: SHARE THIS ARTICLE ON FACEBOOK, TWITTER, LINKEDIN, or PINTEREST.
Lachniet, B. (2022, September 28). Gym Equipment Safety in the Home. Fitness4Home.com. Retrieved October 1, 2022, from https://fitness4home.com/blog/gym-equipment-safety...
Back to News